---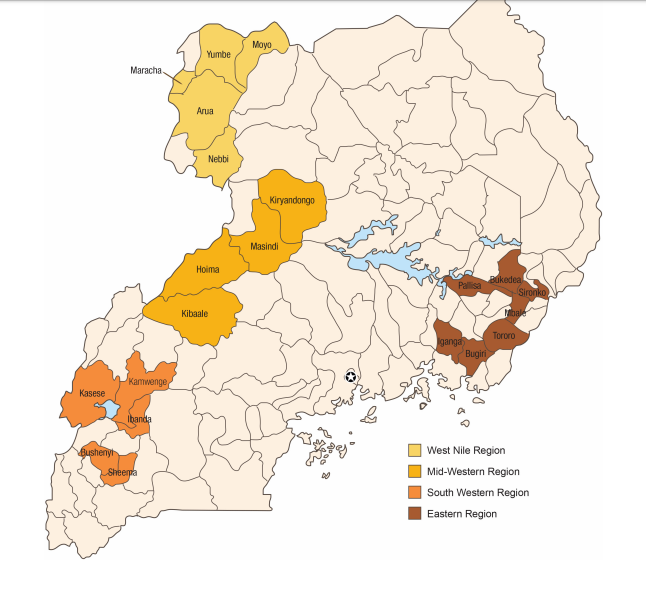 Our area of operation is Uganda.
Uganda has a population of approximately 34.9 million with every Ugandan woman producing 6 children throughout her reproductive period. The country presents a scenario of the youngest and most rapidly growing in today's world (World Bank, 2011). Close to half (48.7 ‰) of Uganda's population constitutes the majority of dependent population (under 15 years).
Compared to the region's under 15years population (43.2 ‰) and the world's less than 15 years population (26.8 ‰), Uganda's young population is evidently higher. The high fertility rate, the young and youthful population and the elderly present a developmental challenge which is dependency burden where few people have to provide for a huge population which is not employed.
Uganda's population continues to grow currently at rate of 3.2 ‰ and it is way higher than the region's average population growth (The state of Uganda population Report 2014).
UNYFA covers the country right from a national level where there is its secretariat, regional level comprising of young farmers' committees, district level through young farmers' boards, sub-county and Parish levels where young farmers' groups are based.
The country-wide coverage of UNYFA is proportioned into six regions in order to ease its work of reaching out to young farmers who are at the grass root levels. These six regions include West Nile, Northern, Far-East, Eastern, Central and Western each with an average number of nine (9) districts..
Today we are the strongest young farmers' association rolling out plans and working along UNFFE structures right from the Apex body to gross roots – District Farmers' Associations.